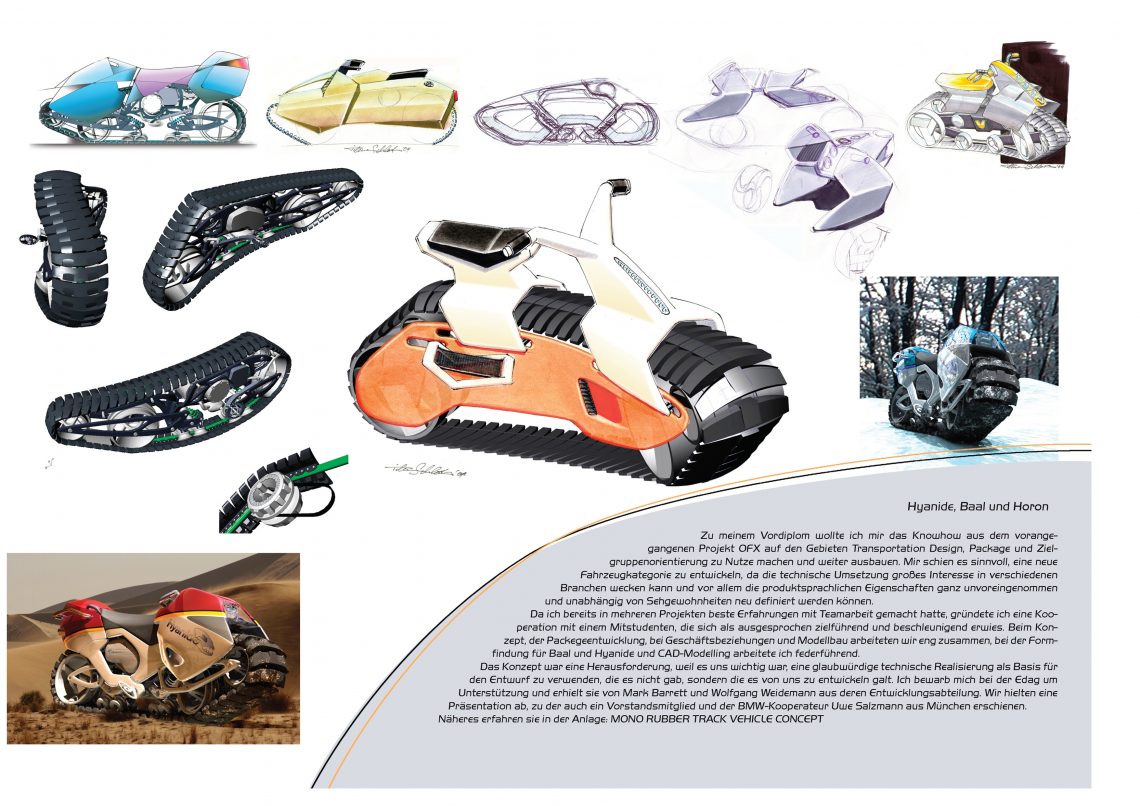 Frankfurt-based-automotive-designer-tilmann-schlootz-design-branding-ux-product-design-hybrid-motorcycle-steerable-single-rubber-track-caterpillar-sports-bike-Hyanide-Baal-Horon-Geis-EDAG-HfG-Offenbach
TILMANN SCHLOOTZ DESIGN FRANKFURT. Produktdesign Frankfurt, Frankfurt Produktdesign. product design Frankfurt, Frankfurt product design.
HfG Offenbach Fachbereich Design Dekan Professor Bernhard E: Bürdek. Professor Dieter Mankau. Professor Peter Eckart Professor Zebner Achim Menges
Petra Kellner. Master Of Arts Art Studies. Kunst Studium Design Studium studieren Praktikum Mentorship. Redner Design Speaker Rede Vortrag Symposium Symposion. Kongress Congress Center
VisCom Düsseldorf Frankfurt. Möbelmesse Köln Milano Mailand IMM Cologne Karlsruhe. Pforzheim Luigi Collani Syd Mead. Daniel Simon Harald Belker Scott Robertson.
Lampendesign Frankfurt, Lampendesigner Frankfurt. Interior Design Frankfurt, Automotive Exterior Design Frankfurt. Autodesigner Frankfurt. Motorrad Design Frankfurt, motorcycle design Frankfurt. cardesign Frankfurt. Branding Agentur Frankfurt. Frankfurt Branding Agentur, corporate design Frankfurt. Design Consultant Frankfurt
Produktdesign Gamburg, Produktdesign Taubertal. Produktdesign Berlin.
Produktdesign Kandersteg. Produktdesign Berner Oberland. Produktdesign Kanton Bern.
Layout Abstract Entwurf Entwürke Konzept Phase. Logo-Entwicklung Marken-Entwicklung
Evolution Revolution. Badesalz Kostic.Feldmann Petra Roth Frankfurt.
Red Dot Design Award Best of the Best. Designpreis der Bundesrepublik Deutschland German Design Prize. IF Design Award. Industrie Forum Design Award Konzept Concept. Michelin Challenge Design Design Parcours München. Gwangju Design Biennale South Korea Südkorea
Integrativ Adaptiv Denotation Konnotation.
la boheme Konzert Theater Musical in Frankfurt. Hans Zimmer Dampflok Hyanide Baal Horon Geis Geiss. Audi Snook Monowheel Spherewheel balltyre tyreball.
Starwars Walt Disney Merchandizing Branding Giffits Werbegeschenke bedrucken.
Kugelschreiber bedrucken USB-Stick mit Logo-Aufdruck.
Design Agentur Frankfurt, Webdesigner Frankfurt. Frankfurt Webdesigner, Corporate Design Frankfurt. Frankfurt Corporate Design Corporate Identity CI CD UX UI.
Automotive Design Frankfurt, Frankfurt Autommotive Design. Design Agency Frankfurt
Frankfurt Design Agency. Homepage Design Frankfurt, Frankfurt Homepage Design.