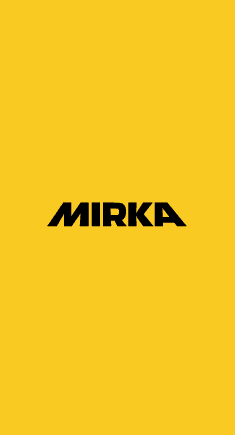 webdesign Frankfurt, Frankfurt webdesign. Responsive Webdesign Agentur Frankfurt Webseite Website Homepage. Webpräsenz Internetpräsenz Design Web-Development. SEO Suchmaschinen-Optimierung, Search Engine Optimization.
Designer Frankfurt, Frankfurt Designer. Designbüro Frankfurt
Frankfurt Designbüro. Ingenieurbüro Ingenieursbüro Shared Space Coworking Frankfurt Design Agentur.
Visitenkarten business cards Briefpapier. stationary Geschäftsausstattung Firmenlogo Firmenstempel Broschüre. Image-Kampagne Image-Video Powerpoint-Vorlagen Templates erstellen Prodokt Broschüre Folder Faltblatt Flyer Design Plakat Gestaltung Poster Layout Firmenfarben corporate colours colors Design Guide human interface design guidelines
Geschäftsbriefe Mailings Mailchimp DSGVO Datenschutz. Datenschutzgesetz Newsletter Opt-in Opt-out Check-Box Service. Texten Wording verfassen Redaktion Freigabe Layout.
Abbinder Signatur erstellen einfügen. Outlook Microsoft Office Access Kunden-Datenbank einpflegen Menu Menü Cookies. Animierter Web-Banner Skyscraper Format. Anzeige Zeitung Zeitschrift Magazin. Redaktioneller Beitrag Artikel PR Public Relations. Print-Medien Multimedia Omni-Channel Advert Google Adverts.
Visual Futurist Futurismus Zukunftsforschung. Trendforschung Trendanalyse Szenarioarbeit Social Forecast Technological Forecast Technology Forecast. Futurism Trendlabor Futurelab Trendlab.
Zielgruppen-Analyse Zielgruppen-orientierte Marketing-Strategie.
Marktanalyse Wettbewerbsanalyse. Trendreport Fachartikel Trendfarben Pantone.
Visual Marketing Senior Marketing Manager, Marketing Strategie Beratung. Berater Consultant
Frankfurt Male Model. Frankfurt Single Mann Schauspieler Actor Moderator. Moderation
Frankfurter Original. Hipster Frankfurter Bub, Bembel Apfelwein. Äppler, Eppler, Äpfelwein, Epfelwein. Alt-Sachsenhausen, Commerzbank-Arena, Eintracht Frankfurt Nur die SGE. Adlerfront Messe Frankfurt Messebau. Messestand-Design DFB-Pokal. Alte Oper.
Analytik google analytics google search console seo tools onpage-seo. offpage-seo linkbuilding
blogsharing fremdbloggen bloggen Blog. Vlog Youtuber Influencer-Marketing Socialmedia-Kampagne Facebook.
Twitter Instagram Pinterest Linkedin Xing dasauge. Radfahren in Frankfurt ÖPNV Fixie Rennrad MTB Stellenangebot. Stellenausschreibung Jobangebot Joboffer Festanstellung Design Bereich. Abteilung Studio Atelier Werkstatt Mietwohnung. Eigentumswohnung.
Lampen Designer Licht-Konzepte Konzept-Design. Luminale Licht-Installation Light And Building.
Ambiente Tendenz Tendence Herbstmesse Frühjahrsmesse. Radentscheid Frankfurt Fridays For Future Frankfurt FFF.
Atheist Agnostiker Humanist Lego Playmobil. Dirk Gently Ed Sheeran Frankfurt Justin Bieber Mark Forster Xavier Naidoo. The Boss Hoss Churches Sia Frankfurt. Romano Rammstein Protest the Hero Periphery DJENT dj0nt volumes. Korn Slipknot Skrillex Kraftklub. Seeed Beatsteaks Beatsticks Foo Fighters Frankfurt.